In a world saturated with consumerism and a growing environmental consciousness, MAKE SMTHNG Week emerged as a transformative force. This annual international festival, passionately embraced by the Planet One makerspaces, seized the spotlight amid the whirlwind of Black Friday and the onset of the Christmas shopping season. It wasn't merely a series of events; MAKE SMTHNG Week unfolded as a global movement celebrating creativity, challenging consumerism, and championing a sustainable future. 
As we draw the curtains on a week brimming with creativity, collaboration, and conscious consumption, we reflect on the inspiring events that transpired across the Planet One makerspaces. From empowering workshops to innovative projects, the week became a celebration of sustainability, craftsmanship, and community.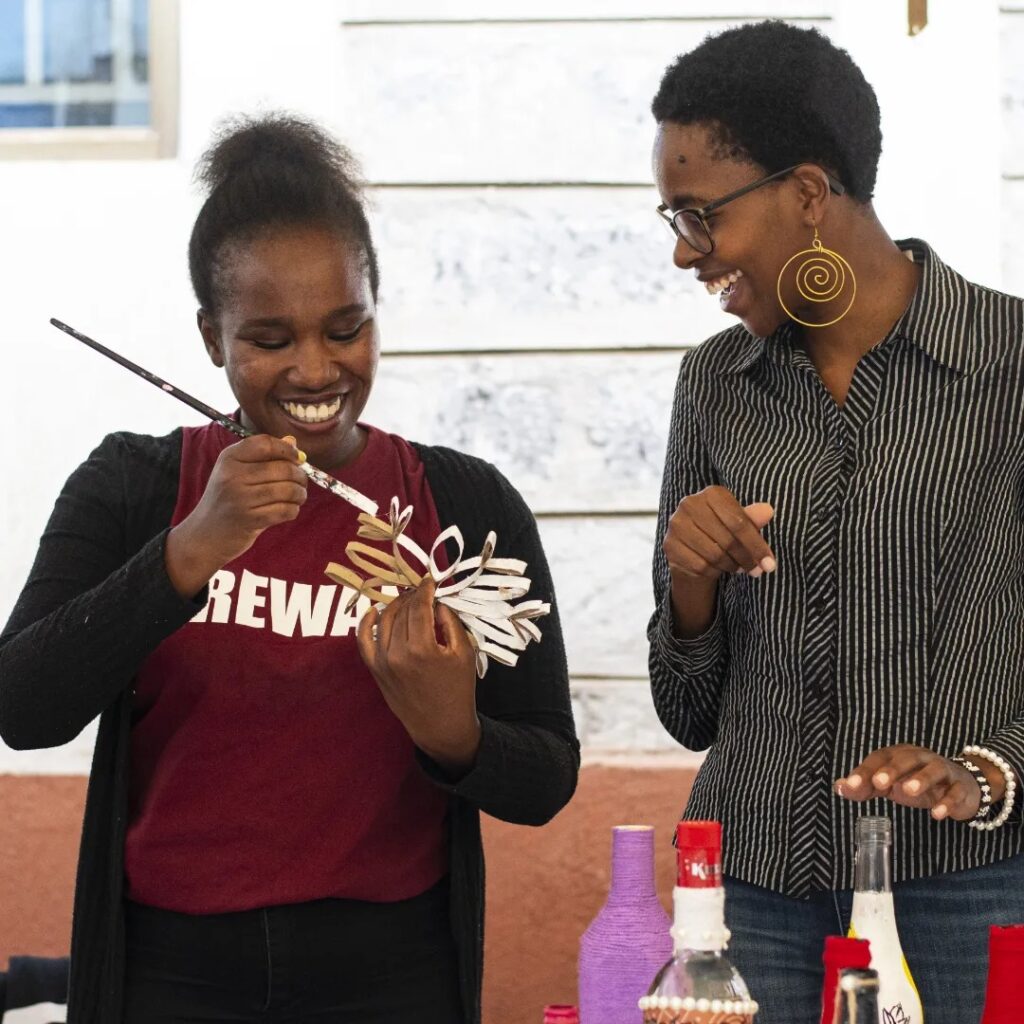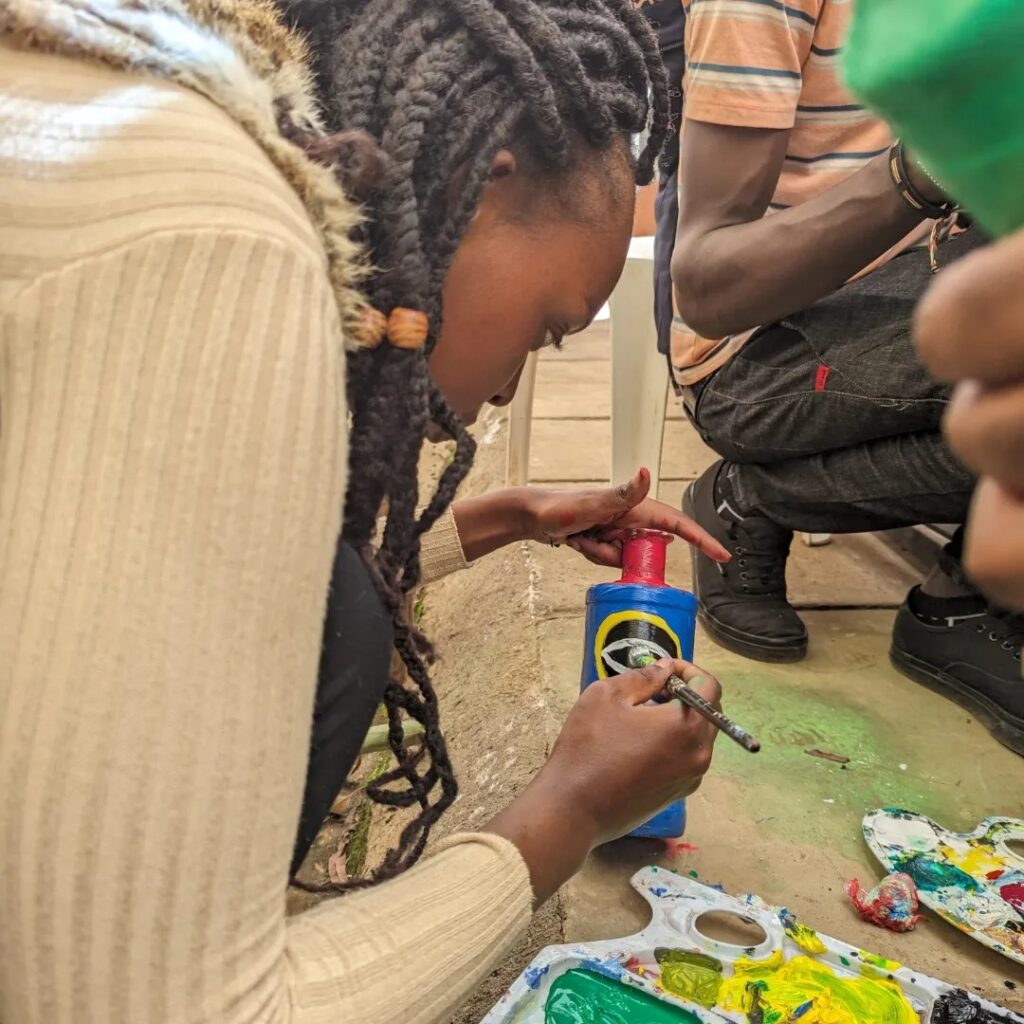 In this harmonious blend of creativity and commitment, MAKE SMTHNG Week united communities worldwide, spotlighting diverse initiatives that took place at different Planet One makerspaces. This global celebration against consumerism illustrates the collective effort to challenge the norm and forge a path toward sustainable living.
At Bolygó, the week commenced with a pre-event that set the tone for the days ahead. Crafting instruments and a lively jamming session created a vibrant atmosphere, drawing in a community of individuals who returned eagerly for the subsequent events. The week progressed with crafting sessions and musical collaborations, turning Bolygó into a small, tightly-knit community where 70 participants joined the pre-event, with 10-15 enthusiasts attending each subsequent activity.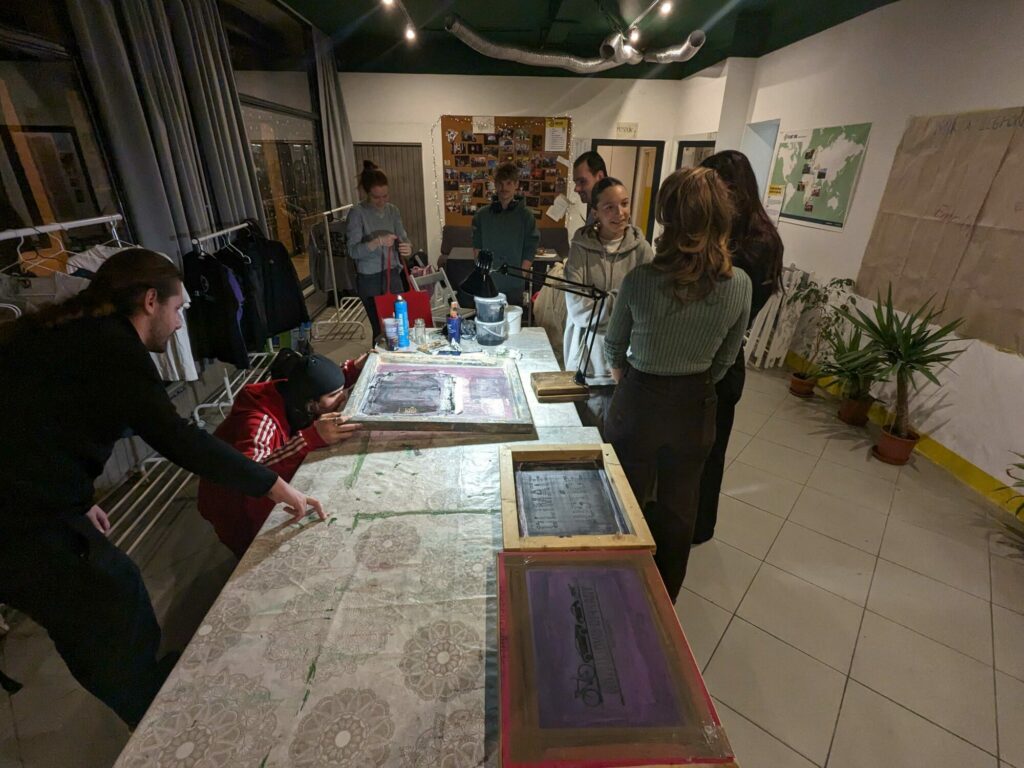 Across the globe at Ubuntu Hub, the ambition soared high. The community expressed a desire for quarterly MAKE SMTHNG Weeks, emphasizing a commitment to sustained creativity and conscious living. Over four days, participants engaged in activities such as mural and canvas painting, upcycling projects, and the innovative transformation of old tires into unique furniture pieces. Ubuntu Hub became a haven for artistic expression and sustainable craftsmanship.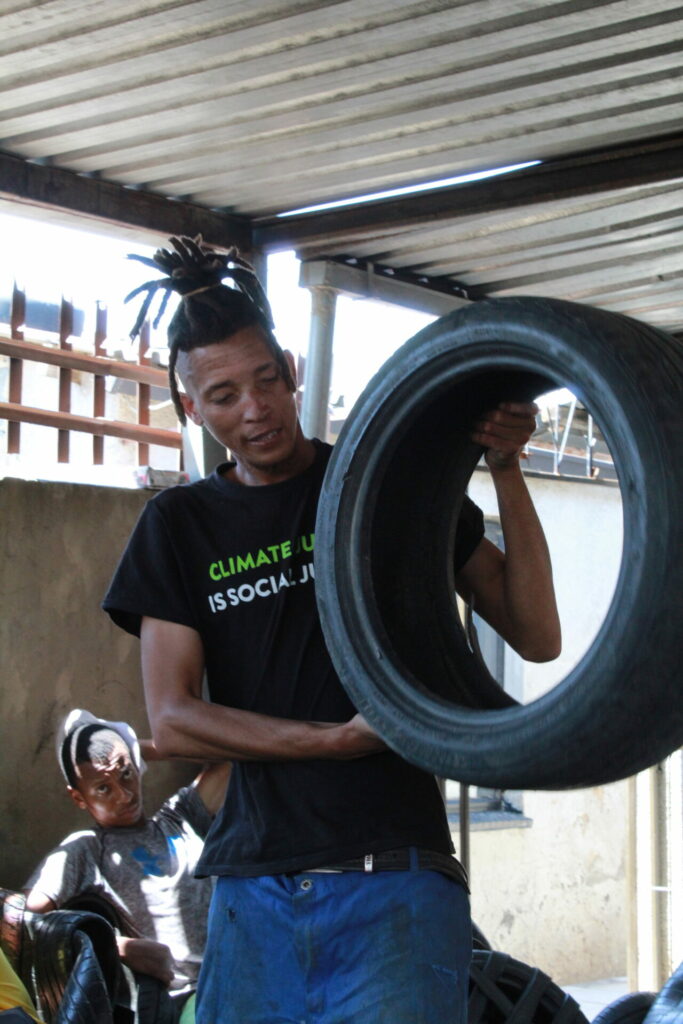 In the spirit of diversity, Alternative Youth Space planned four distinct activities, each attracting 15-20 participants. From workshops with local school youths focusing on nature and the environment to sessions on making pots, renovating clothes, and crafting pencil purses, the hub embraced a holistic approach to sustainable living. Inviting artists and experienced individuals for the workshops added depth to the engagement, culminating in a powerful lesson on the fashion industry and greenwashing.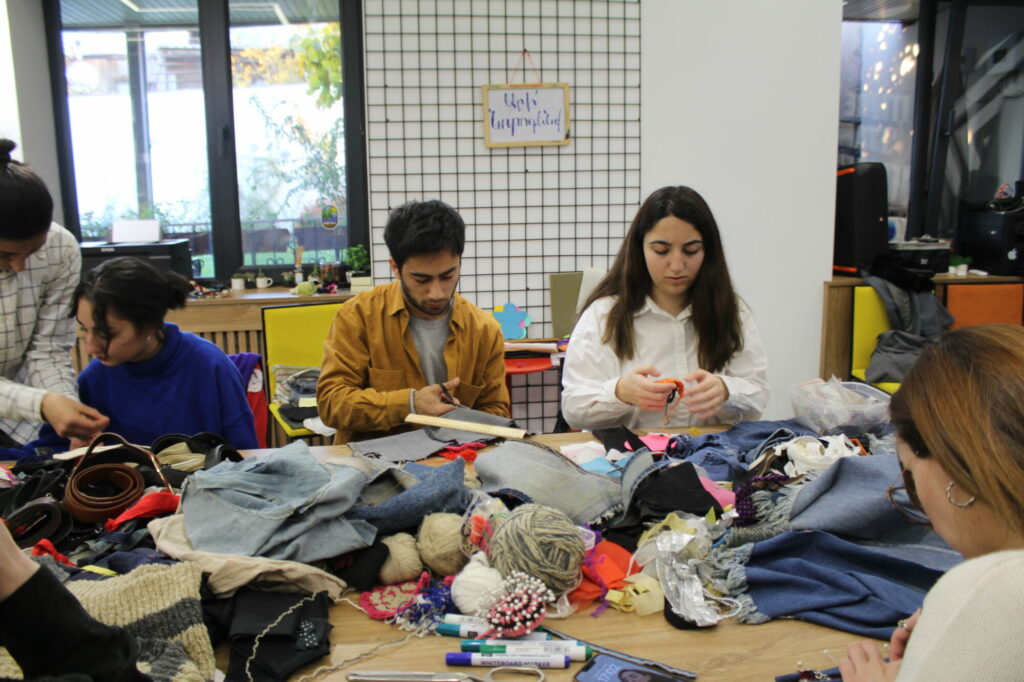 Mboa Hub showcased the strength of collaboration by organizing MAKE SMTHNG Week in partnership with local youth groups. An online challenge prompted participants to create new items from old materials, including making furniture from old tyres. The Plastic Day event saw 70 youths contributing to the creation of innovative pieces, ranging from Christmas decorations to artworks. The hub also hosted an art and clothes swapping event, where the materials for drawing were sourced from old clothes, emphasizing the creative potential of sustainable practices. The closing ceremony brought together the participants, presenting a culmination of the week's collective efforts.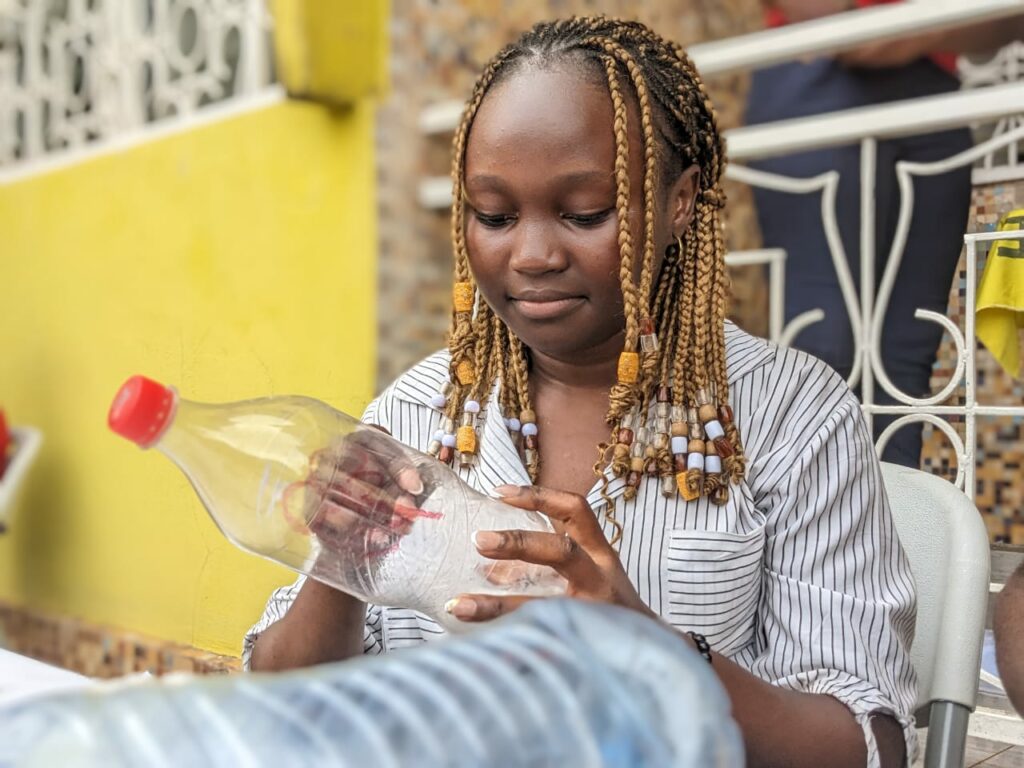 Ubunifu Hub harnessed the experience of past facilitators at their exhibition dubbed 'Green Friday', attracting a substantial crowd of about 200 participants. The hub explored urban farming, DIY projects with diverse materials, and a clothing swap. By inviting back previous facilitators for an exhibition, Ubunifu was a hub of inspiration, showcasing the transformative power of sustainable creativity.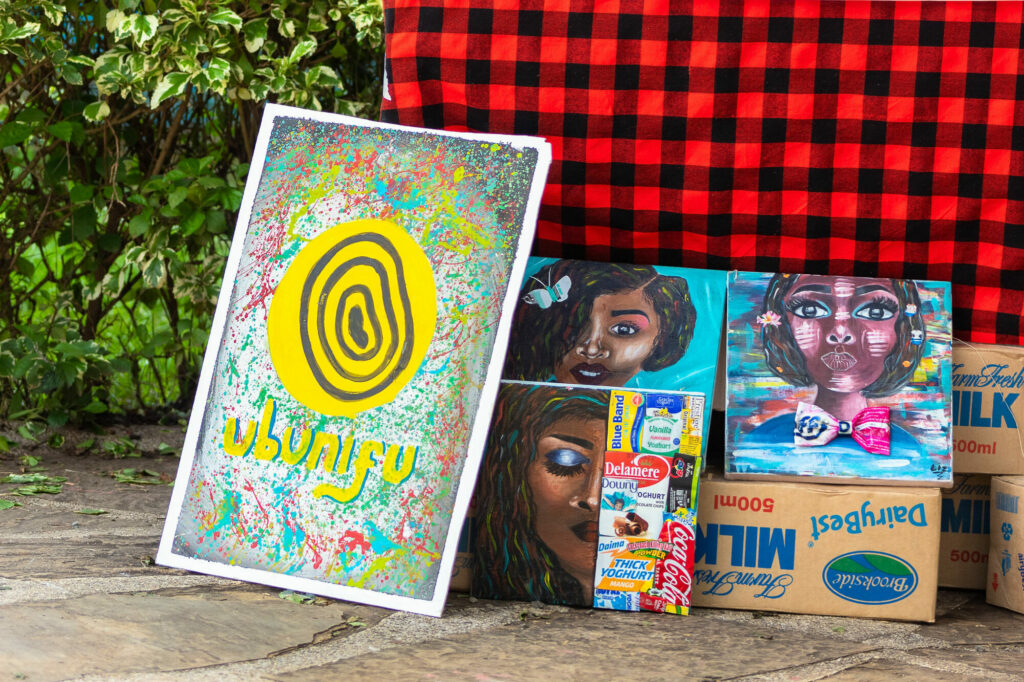 Momentum embodied the heart of Make SMTHNG Week by hosting a series of hands-on workshops and skill-sharing sessions that brought young people together. From upcycling old materials into functional art to learning about zero-waste living, participants gained practical knowledge and developed new skills that could be applied in their daily lives. The workshops were not only educational but also fostered a sense of community, with participants exchanging ideas and experiences.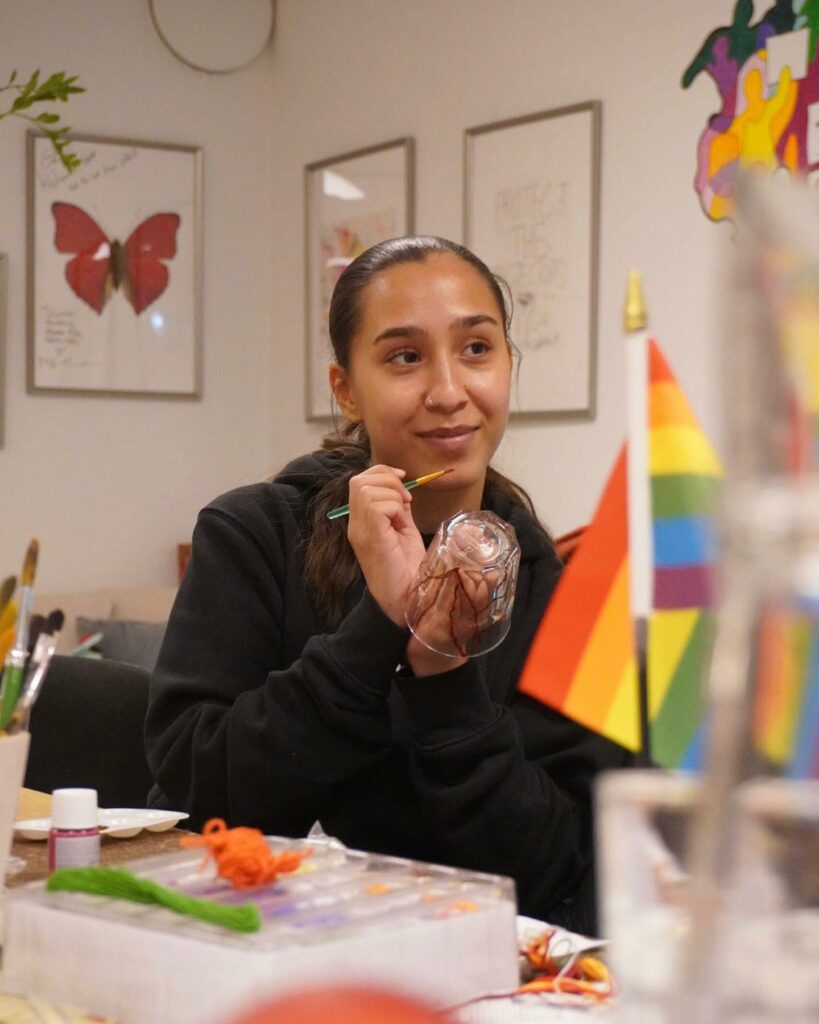 Key Takeaways:
1. Empowerment Through Education: MakeSmthng Week showcased the transformative power of education in fostering sustainable practices, equipping participants with valuable knowledge and practical skills.
2. Community Building and Global Unity: The week not only fostered a strong sense of community among local participants but also established a global unity against mindless consumption, demonstrating the strength of collective action.
3. Tangible Impact and Simultaneous Skill-building: From individual lifestyle changes to community-wide projects, MakeSmthng Week highlighted the tangible impact of small actions. Simultaneously conducted workshops and skill-sharing sessions across hubs facilitated a global exchange of ideas and practical knowledge.
4. Diversity in Sustainability: The showcase of creations underscored the diversity of sustainable alternatives, emphasizing that the movement transcends cultural and geographical boundaries.
5. Community Impact on a Global Scale: Community impact projects undertaken in various hubs demonstrated that the collective effort to address sustainability issues extends beyond borders, contributing to a global movement for positive change.
As MAKE SMTHNG Week at Planet One makerspaces wraps up, the embers of the Green Rebellion continue to burn bright. The week may be over, but the impact, the skills learned, and the community forged will endure, inspiring a lasting commitment to a more sustainable way of life. Until the next MAKE SMTHNG Week, let's keep creating, challenging, and making a difference.